Quick links
Why book with us?
Low rental rates
Famous brands and local fleets
Real reviews from real customers
One way rentals available
7 day customer service
Trusted by 60,000+ customers
We're passionate about providing an amazing motorhome holiday experience for you.
The Campervan and RV Rental Sale Finder network of websites are operated by Motorhome Republic, a specialist provider of motorhome, campervan and RV rentals.

Each year Motorhome Republic arranges literally tens of thousands of motorhome holidays in 28 countries around the globe. With over 350 suppliers worldwide, we have the buying power to ensure the best rental rates on a comprehensive range of quality motorhomes.

But we're not just about delivering the best price. Our dedicated team of specialists are ready to assist you and provide advice for a unique way of travel that only few have the expertise to deliver.

The culture at Motorhome Republic is built around the love of travel. We are passionate about this industry and it shows from our outstanding customer service to our drive to be the leader.

We look forward to helping you get the right motorhome for the best price for your next motorhome rental road trip.

Campervanhiresalefinder.com.au is part of Motorhome Republic which has a range of campervan and Motorhome Rental Australia.

We have a range of locations available, both international and Australia specific for your campervan and car rental. Popular locations of choice include:

Popular Campervan Rental Locations:
campervan hire nz
rv rental las vegas
Popular Car Rental Locations in New Zealand and Australia:
Australia Airport Car Rental
New Zealand Car Rental
Cairns Airport Car Hire
Christchurch Airport Car Hire
What our customers say about us
You guys are excellent! I will be telling the world about your system as it's great.
Saah G, Melbourne, Australia
Thank you so much for your wonderful customer service! It is greatly appreciated!
Saleem Q, Oklahoma, United States
Campervanhiresalefinder.com.au is proud to support: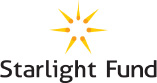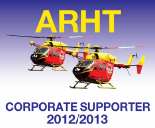 This website is owned and operated by Motorhome Republic Ltd, a global leader in motorhome rental distribution. Our financial centre and marketing office is based at Level 5, 12 Madden Street, Auckland, New Zealand. Thank you for booking with us.